XONETIC BUSINESS
TECHNOLOGY
SOLUTIONS
Digital Power for your Organisation
XONETIC BUSINESS TECHNOLOGY
SOLUTIONS
Digital Power for your Organisation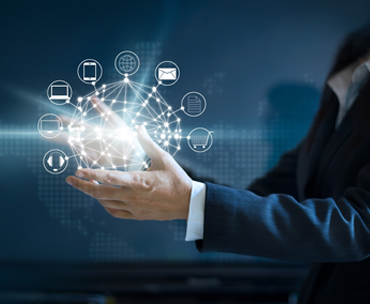 We help build Digital Powered Businesses that can take advantage of Digital Analytics, Cloud scale, AI/Robotics, supported by expertise in digital architecture, Cyber security and partners across multi vendor best of breed business applications.
Our association with Sofigate allows us to bring the benefits of the ServiceNow platform and UiPath to our UK customers. The combination of the two platforms is extremely powerful and we are seeing customers rapidly achieve results.
As part of a measured approach to both cloud native and non-cloud native technologies it is possible to rapidly streamline processes and free up employee time to focus on activities that customers really notice. Although cloud has been around for a while now many cloud services are not yet fully engineered to take advantage. We help our clients navigate – whether it is server migration to AWS/Azure/Google or build of a new microservices based application – we can help.
In addition to this we can help you develop your AI approach and take the first steps – we prefer a practical Minimum Viable Product style implementation to a wordy strategy.
Our approach to Cyber security is holistic. We encompass both technology and a risk based approach to policies and process.
Business Technology Operating Model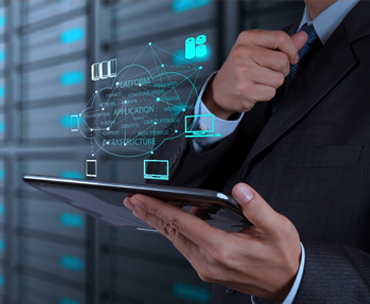 We help build a businesses digital ways of working through a Business Technology Operating Model standard, or BT Standard, which is an open-source management framework to plan, build and run information technology in today's technology-driven business world. The term "Business" is all encompassing. In other words information technology is used in many ways in an organisation. It does not mean commercial enterprise – it is not related to the commercial model of an organisation. BT Standard is ideal for organisations starting or going through a digital modernisation or transformation.
The fourth edition released in January 2019 is a completely rewritten and upgraded edition of the framework of which more detail can be found at www.managebt.org, the home of the Business Technology Forum.
Xonetic is the only UK business involved in not just the implementation, but also the development of the standard which provides the WHY framework on the mindset change to transform your business capabilities which is supported by the Xonetic WHAT (Operating Model) and the HOW (Capability Blocks, Role Model definitions and Tools & Templates).
The Business Technology Standard is compliant with the most popular expert-level global best practices such as SAFe, DevOps, IT4IT and ITIL, and can be aligned with todays ever changing regulatory compliance landscape (PRA, FCA, EBA) for Financial Services organisations.