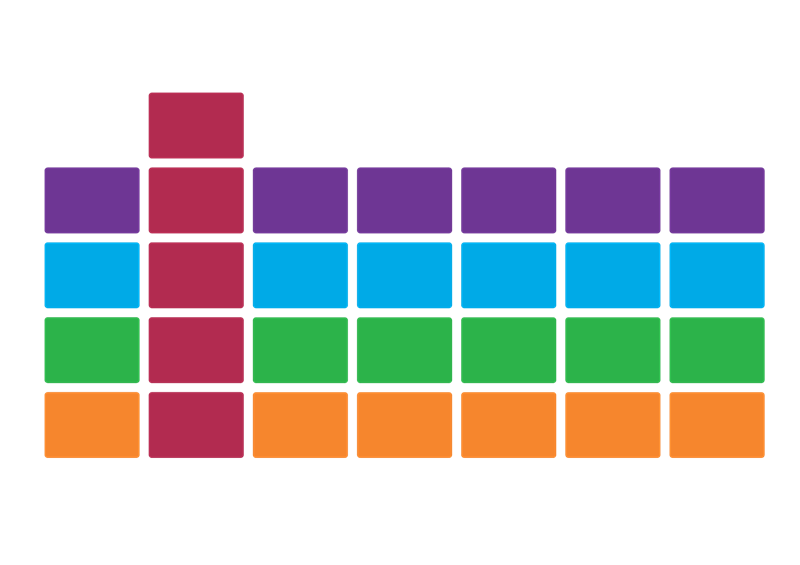 Business Technology meets King's College London
It was at a London CIO dinner in 2018 that I (Nick Russell – founder Xonetic and contributing author to BT) had set up to have one of the first conversations in London with senior members of the IT community. Myself and Juha Houvinen (founder of the Business Technology Forum) wondered if experiences in the Nordics would transfer readily to the complexities that many organisations face further away from the artic circle.
Over the course of the next hour it became obvious that our belief in an open source standard set to address areas of technology where there is no overarching common language or framework was well placed. Many of the senior leaders present expressed concern that although everyone shared the same goals of digitalisation, customer focus and technology efficiency, there was little in the way of a common approach. Certainly nothing that was available for all to consume and contribute to.
Where the Business Technology model is unique is that it has been created over a 10 year period with the help of at least 50 companies, who all believed in the idea of contributing to a common and professional approach to technology. The BT forum which is a non-profit organisation, is a neutral party that can take the work performed in sometimes competing organisations and distil it to find best practice which is industry and organisation agnostic.
Nick Leake (CIO for King's College London) was immediately interested to understand if the Business Technology Model could be placed alongside King's Operating Model (KOM) which itself had been developed over a multi year period.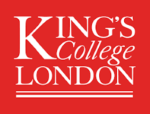 Analysis and the start of the journey
In the months that followed this first meeting, John Butterworth (Director – Office of the CIO and all-round operating model guru) and I worked hard to understand each other's approaches and thinking. We performed a detailed analysis and discovered that in many places the thinking was similar, and in most cases the Business Technology model provided consistency and clarity on top of global practice and frameworks (such as ITIL, SAFe, COBIT and SFIA).
Over the next two years, Xonetic and King's College London worked very closely to adopt, educate, inform and entertain the university IT community. Xonetic strived to bring knowledge, support and innovation for example our Dev-Ops simulation Day. I always enjoy the Dev-Ops sim because it is an incredibly effective way for people to visualise what Dev-Ops and Value Streams really mean in practice. King's brought a huge appetite to understand the model, begin the adoption process, and then work with us to expand into industry specific areas where the BT model purposefully does not tread.
The approach has at all times been led by King's, supported by Xonetic and the Business Technology Forum. A journey such as this cannot be seen as a simple project, but an approach to life which takes time to mature, and evolves continuously.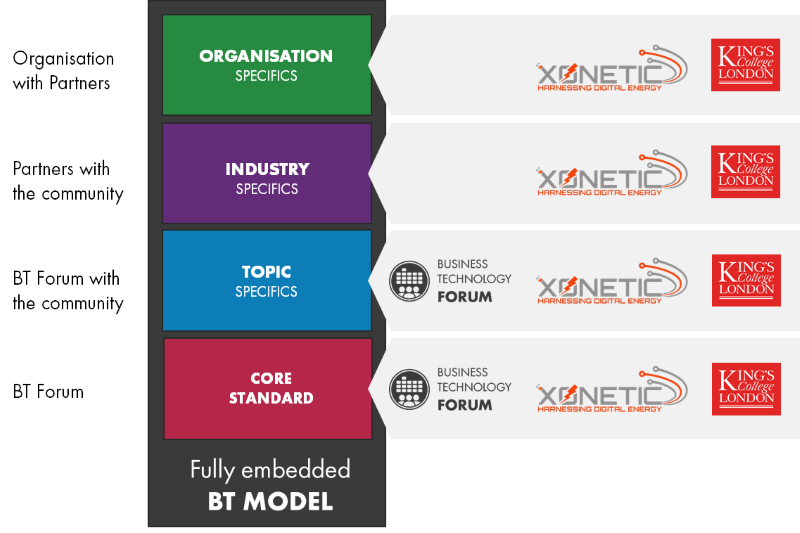 King's College London has now taken the next step to join the BT Forum as a Core collaborator. This is exciting as our shared vision is to bring the BT journey to a wider audience. King's feel the Higher Education sector could really benefit from the powerful knowledge within the Business Technology Standard coupled with some sector specific additional knowledge.
At Xonetic I am committed to acting as the pathfinder for new organisations, helping them to make their way into the Standard. I would encourage anyone with an interest to reach out, get in touch, and we will help you learn more, at a pace that suits you.
If you would like to find out more about how Business Technology can help you, then please fill out the form or contact us by: